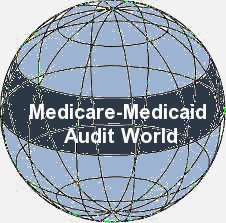 On July 25, 2012, CMS modified the text of its announcement of the Recovery Audit Pre-payment Review demonstration by changing the start of the demonstration from summer 2012 to August 27, 2012. CMS also announced that it will hold a Special Open Door Forum on an as yet unannounced date in August.
The history of the demonstration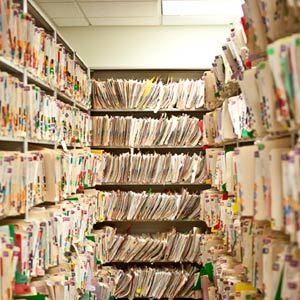 CMS first announced the Pre-payment Review demonstration on November 15, 2011. In a Fact Sheet released that day, CMS stated that the demonstration would begin on January 1, 2012 and last three years. During the demonstration, Recovery Auditors will review provider billing before payment is made for selected claim types chosen by CMS in FL, CA, MI, TX, NY, LA, IL, PA, OH, NC and MO and deny payment if they decide the billing is improper. The initial claim types selected by CMS for review were:
MS-DRG 069 Transient Ischemia;
MS-DRG 312 Syncope & Collapse;
MS-DRG 377 G.I. Hemorrhage W MCC;
MS-DRG 378 G.I. Hemorrhage W CC;
MS-DRG 379 G.I. Hemorrhage W/O CC/MCC;
MS-DRG 637 Diabetes W MCC;
MS-DRG 638 Diabetes W CC; and
MS-DRG 639 Diabetes W/O CC/MCC
According to CMS, payment determinations will be made following the same processes used by Medicare Administrative Contractors (MACs). As with post payment reviews, the RACs will be paid a contingent fee, in this instance a percentage of the amount CMS saves by not paying improperly billed claims.
In anticipation of the start of the demonstration, CMS held a Special Open Door Forum on December 22, 2011 where it provided additional details about the operation of program. CMS indicated that:
RAC pre-payment reviews would not replace MAC pre-payment reviews;
Notification that a claim has been suspended for review is to be transmitted electronically;
The requests for additional documentation, which will not exceed the current post-payment ADR limit, will specify to whom the medical records are to be sent (MAC or RAC);
Requested records must be sent within 30 days and if the documentation is not received within 45 days, the claim will auto-deny;
The RAC's payment decision will be communicated to the MAC and then communicated to the provider on the remittance advice;
For denied claims, the recovery auditor will send a detailed review results letter with patient-specific and claim-specific information about what was reviewed and the reason for the denial;
Denied claims may be appealed in the normal fashion and
Claims subject to pre-payment review will not be subject to further review by a MAC or RAC.
Shortly after the Open Door Forum, and apparently in response to a significant number of comments and objections, CMS announced the first of a series of delays to the start of the demonstration project to allow CMS to make changes to the operation of the program.
What changes has CMS made to the operation of the demonstration project?

The answer to that question is still unknown, but presumably will be answered to some degree during the upcoming Special Open Door Forum. What is clear, however, is that pre-payment reviews will have an immediate adverse impact on a provider's cash flow. Providers should do everything possible to make sure that requested medical records make crystal clear each and every condition relied upon in making the medical decision as to the level of service required by the patient. Obviously, the requested records should be provided as quickly as possible, so as not to delay the RAC's review of the claim and ultimately payment.
Please contact us if we can be of any assistance with issues arising from RAC pre-payment reviews or in helping to resolve an issue with any of the CMS legion of auditors in the Medicare-Medicaid Audit World.