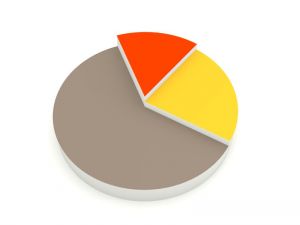 Last month CMS published statistics on appeals of RAC repayment demands. According to CMS, between October 1, 2010 and September 30, 2011, the RACs determined that 903,372 claims had been overpaid. During that period, providers filed appeals from 56,620 of these repayment demands. Separately, CMS says that for appeals decided during the same period, the RAC's repayment demands were overturned in 24,548 or 43.4% of the decided appeals.
The CMS statistics indicate that 31,297 or 55.3% of the appeals were from automated reviews and 22,188 or 39.2% of the appeals were from complex reviews. CMS was unable to identify the type of review from which the remaining 3,135 or 5.5% of the appeals were filed.
CMS also sorted the claims by provider type. Of the 903,372 claims that the RACs alleged were overpaid, 197,739 or 21.8% came from Part A providers, 410,208 or 45.4% were submitted by Part B providers and 295,425 or 32.8% originated with DME providers. During FY 2011, CMS's statistics indicate that Part A providers appealed 13.7% of the repayment demands while Part B and DME providers appealed 4.9% and 3.1% respectively of the RAC's repayment demands.
Why did CMS publish this report?
From its inception, providers have been justly concerned that because the RACs are being paid a contingent fee for their work, they would demand repayment of large numbers of perfectly proper claims. To demonstrate that this is not the case, CMS has published a number of reports on provider appeals in an attempt to demonstrate that the overwhelming number of RAC repayment demands are justified and that providers should have no concern that the RACs are lining their pockets with provider money. To justify this position, CMS points to this latest report concluding that only 2.7% of the RAC repayment demands for FY 2011 were overturned on appeal.