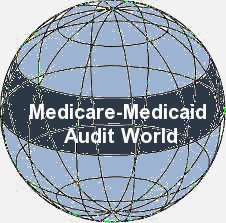 In a July 21, 2012 post I discussed the case of Palomar Medical Center v. Sebelius which raised the question of whether the "good cause" requirement set forth in 42 CFR § 405.986(a) governing a RACs reopening of a claim paid more than one year earlier could be challenged by a provider during the administrative appeal process or in federal court. The answer, at least in the Ninth Circuit, is no.
In a unanimous decision filed on September 11, 2012, the Ninth Circuit held that CMS correctly interpreted its regulations that preclude an appeal of a RAC's decision to reopen a paid claim, that the regulations were reasonable and that because the decision to reopen cannot be appealed, federal courts do not have jurisdiction to review a RAC's decision to reopen a paid claim. In sum, the Court rejected every argument advanced by Palomar.
In my July 24th post I discussed the decision in St. Francis Hospital v. Sebelius in which a District Court in the Eastern District of New York came to a contrary result. According to the Ninth Circuit, the different result in St. Francis Hospital is based on the Constitutional due process argument advanced by St. Francis but abandoned by Palomar at an earlier stage of the litigation.

Is the "GOOD CAUSE" Fight Over?
As I suggested in my earlier post, I think the argument that the regulations permit a provider to litigate the question of good cause is extremely weak and expect that other Courts that consider the issue will come to the same conclusion as the Ninth Circuit. At this point, I believe that any hope of raising this issue is dependent upon a finding that by denying a provider the right to litigate the good cause requirement, the regulations deny the provider due process, a question not considered or decided by the Ninth Circuit.