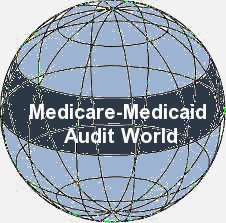 In an earlier post, I discussed the case of Palomar Medical Center v. Sebelius presently pending before the Ninth Circuit Court of Appeals. In Palomar, the District Court agreed with CMS that pursuant to the regulations governing administrative appeals, Palomar could not raise and an ALJ could not decide whether "good cause" existed for the RAC to reopen a claim paid more than one year earlier. After hearing oral argument, the Ninth Circuit issued an order inviting the submission of amicus (friend of the court) briefs on the questions of (1) whether the regulations bar administrative review of a RACs compliance with the "good cause" standard and (2) if the regulations do bar administrative review, may the federal courts enforce RAC compliance with the "good cause" requirement. According to CMS, the response to the second question is no because a federal court can only review a "final decision" of an agency and there has been not yet been a final decision on this question. The amicus brief submitted by the AMA and supplemental briefs submitted by the parties may be found on this webpage established by the Ninth Circuit.
St. Francis Hospital v. Sebelius

As part of the RAC demonstration project, Connolly Consulting reopened 225 paid claims submitted by St. Francis Hospital and then demanded, through St. Francis' fiscal intermediary, Empire Medical Services (now NGS), repayment of $1.2 million dollars. St. Francis appealed each claim and as of the time it filed its Complaint in federal court, had won 104 of its appeals with 15 appeals still pending before an ALJ. Like Palomar, St. Francis sought to raise before the ALJ and the Medicare Appeals Council the RAC's compliance with the "good cause" standard and like in Palomar, the ALJ and Medicare Appeals Council refused to consider this issue based on 42 CFR 926(l).